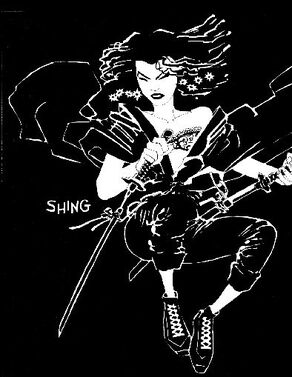 A Dame to Kill for
Edit
After Dwight is shot multiple times and he discovers Ava Lord has been manipulating him to commit murder, he flees to Old Town. He seeks refuge from Gail, and in order to gain the help of the Girls of Old Town, he tells the story of saving Miho's life from Tong gangsters. As according to honor, the girls are obligated to help him in his plan for revenge. Miho is instrumental during the fight with Manute at Ava Lord's estate, stopping him from reaching Dwight and crucifying him through the arms with her twin swords. This leads Manute to have a great disdain for the Old Town girls.
Ad blocker interference detected!
Wikia is a free-to-use site that makes money from advertising. We have a modified experience for viewers using ad blockers

Wikia is not accessible if you've made further modifications. Remove the custom ad blocker rule(s) and the page will load as expected.